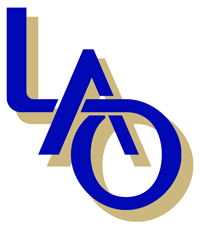 Laboratory for Adaptive Optics
UCO Lick Observatory
University of California, Santa Cruz
| | |
| --- | --- |
| | The Laboratory for Adaptive Optics enables hands-on exploratory research in the development of the technology for future implementations of adaptive optics systems on astronomical telescopes |
The Laboratory for Adaptive Optics is made possible through a generous donation from the Gordon and Betty Moore Foundation.


Laboratory Facility

Present situation: ~300 sq ft in the Lick Optical Shops High bay plus ~500 sq ft in Thimann Laboratories Building

By early 2005: 1900 sq ft in Thimann Laboratories Building in two separate rooms

Lab area clean to class 10,000 standards
Class 100 cleanroom area
Temperature control
Light control


Optical Benchs

18 x 4 ft granite optical table (ExAO testbed)
6 x 6 ft granite optical table (cleanroom/assembly/test area)

2 16 x 4 ft Newport optical tables (MCAO testbed, wavefront sensing and control experiments, interferometers)


Interferometers


Phase-shifting Diffraction Interferometer (PSDI) - ~1 nm rms absolute wavefront accuracy over a 10-20 mm area - ExAO prototype evaluation and calibration

Zygo Fizeau Interferometer - 4" aperture with 6 x zoom, 1000x1000 resolution, 4" window and flat with lambda/20 certification - general purpose optical testing
Polarization Quadrature Interferometer - high speed (30 Hz) phase determination on 20 mm square aperture - used for testing spatial light modulators




Deformable Mirrors


32 x 32 MEMS device (continuous face sheet) from Boston Micromachines - for the ExAO prototype

4 768 x 768 pixel liquid crystal spatial light modulators from Hamamatsu - surrogate DMs for the MCAO testbed

Intellite 36 element membrane DM - for AO demonstration and controls research




Cameras


3 1024 x 1024 Dalsa 1M30 cameras - wavefront sensors for the MCAO testbed (up to 4 guidestars per camera)
2 additional 1024 x 1024 Dalsa 1M30 cameras - wavefront sensing in the ExAO prototype
1K x 1K CCD camera from Princeton Instruments with E2V CCD47-10 science grade chip - for far-field high-contrast measurements on the ExAO testbed




Wavefront Aberration Plates


Etched glass 150 x 150 mm area with Kolmogorov spectrum, 40 micron features (4K x 4K), 8 bit resolution, 25 micron peak optical path difference - for testing ExAO or MCAO systems with simulated atmospheric turbulence - we only have 2 of these now but plan to replicate them at various peak optical path specification for use as simulated atmospheric layers.




Computing


Quad 3.04 Gigahertz CPU with 8 GBy RAM, 4 MBytes cache - for real-time MCAO tomography and wavefront control. This is sufficient for 9 laser guidestars and 4 deformable mirrors with a 5 Hz control loop update rate. CPU idle time can be used for simulation runs.